LCI Executive Director, Dan Heinemeier invites you to join industry leaders at 2022 LCI Congress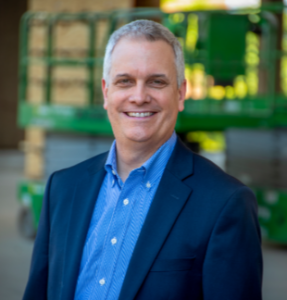 I am excited to announce that the 24th Annual LCI Congress will be taking place this year from October 18-21 in New Orleans, Louisiana. This event has been a staple in the design and construction industry for the past two decades, and it continues to grow in popularity each year. Our Congress event is a great opportunity to either begin learning about or deepen your knowledge of Lean thinking and methods, which are becoming increasingly important in today's market.
This year's Congress theme is Lean Gumbo: The Right Ingredients for Project Success. Come and learn how the "right ingredients" can connect and create a successful project team using Lean approaches. Getting the right people working in the right way on projects is just as important as putting the right ingredients in Gumbo to make it delicious. By utilizing skills learned at Congress attendees are able to better tackle current industry challenges and overcome them.
If you're interested in learning more about Lean approaches, I encourage you to check out our Congress website. Our event staff will add information to include different sessions and learning courses planned as it becomes available. Right now there are great nuggets of information available to give you a sense of what will take place in October. I can tell you now that some topics that are top of mind for me include value stream mapping, process improvement and the eternal battle with waste reduction.
I hope you will join us at the 2022 LCI Congress this year in New Orleans to learn alongside myself and industry leaders who look forward to presenting and discussing topics with you this October!
Find out more about the 2022 LCI Congress by clicking here!