Speaker Spotlight: Meet the Experts Presenting at 2020 Design Forum
LCI's virtual Lean in Design Forum, May 27–28, will feature industry experts, each bringing a unique perspective to inspire attendees. Get to know the plenary speakers who will share how equity, diversity and inclusion has strengthened their teams and advanced their work:
Dan Heinemeier
As LCI's executive director, Dan Heinemeier is responsible to the Board of Directors for LCI's programmatic, budgetary and organizational success. With over 30 years of experience in association management, he has served the technology, government contracting and construction industries in programming and senior management roles, including President, COO and Executive Director positions.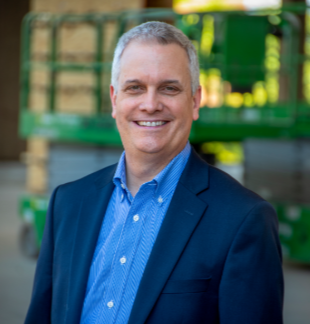 Yiselle Santos Rivera
Yiselle currently serves as the associate representative on the AIA National Board and as the AIA DC chapter board secretary and is also a committee member in the AIA Equity and the Future of Architecture and the New Urban Agenda Taskforce. Her other accolades include being a co-founder of the Latin American Interior Designers, Engineers, and Architects (LA.IDEA) DC Committee; a founder and past-Chair of the AIA DC Equity Committee; and the founder of "Women Inspiring Emerging Leaders in Design" (WIELD), which received the 2019 AIA Diversity Program Recognition Award.
Rosa Sheng
Rosa T. Sheng, FAIA is a principal at SmithGroup, serving as the studio leader of higher education and director of equity, diversity, inclusion. She was president of AIA San Francisco l in 2018 and founding chair of Equity by Design. In her 26 years in practice, Rosa has led a variety of award-winning and internationally acclaimed projects from the aesthetically minimal, highly technical development of the glass structures for Apple's original high-profile retail stores, to the innovative and sustainable projects for Institutions of higher learning including the LEED NC Gold–certified Lorry I. Rosa's thought leadership and activism has been recognized for catalyzing a national movement for equitable practice in Architecture and featured at TEDxPhiladelphia, Cannes Lions Festival, Harvard, Stanford and KQED/NPR.
Henry Nutt
After 12 years as the Sheet Metal General Superintendent at Southland Industries, and 32 years as a union sheet metal worker, Henry brings a wealth of practical knowledge to his new position as Business Development Manager. As a member of LCI's Board of Directors, he leads a task force designed to improve trade partner adoption of Lean principles. He also sits on the Association of General Contractors of America's (AGC) Lean Steering Committee and Inclusion Steering Committee.
Nancy Alexander
Nancy Alexander is a leadership coach, Certified Master Facilitator,TM and organizational development consultant for the building industry. The first person in the U.S. to earn the diploma in systemic team coaching from the Academy of Executive Coaching, U.K., Nancy co-authored the AIA Guides for Equitable Practice and is currently conducting the Yale School of Architecture's first culture and climate survey. She holds a BA in sociology and an MBA from Yale, as well as an MA in women's studies and an executive coaching certificate from Columbia University.
Heather Currier Hunt
Heather Currier Hunt is IDEO's senior global director of learning & development. She leads the strategy, design, and implementation of a promise — namely, to make sure IDEO is an organization that offers everyone, regardless of role or tenure, the opportunity to become a world-changing creative leader. Heather has led extraordinary teams in creating IDEO's first global leadership development programs. Heather makes it her mission to ensure everyone finds their authentic expression, expanding the definition of what goods looks like, and inspiring the world to become more inclusive every day.
Barbara Bouza
Barbara is co-managing director, principal of Gensler Los Angeles and has been a global influencer for human well-being through design excellence. Gensler is widely recognized as the world's leading design firm, with nearly 6,000 professionals networked across 48 offices in the Americas, Asia, Europe, Latin America and the Middle East. Through her collaborative leadership style, Barbara brings strategic design management to highly innovative clients such as Netflix, JPL/NASA, TikTok, Amgen and the City of Hope.